and it was just another night with the sunset
> recent entries
> calendar
> friends


Name :
Sarahjane
Age:
fifteen
D.O.B. :
August 27, 1990
Locale :
Salt Lake, Utah
Alias :
Eklutna
Height :
five seven and a half
Hair :
brown and wavy
eyes :
green
school :
highland high school
grade :
tenth
Contact :
JarahINsane (AIM)
sarahjaneb27@hotmail.com (MSN)
JarahINsane@gmail.com (email)

Music :
I like a little of everything. Though Green Day, Modest Mouse, Jack Johnson and Death Cab For Cutie top that list.
Movies :
Finding Neverland, Ever After, TLK, Star Wars, Lord of the Rings, The Last Samurai.
Books :
Book of Mormon, Harry Potter, LOTR, Chronicles of Narnia, A Series of Unfortunate events, the daVinci code.
Video :
Modest Mouse, Float On.
Song :
right now, it's "constellations" by Jack Johnson.
Loves :
Oh, everything. I love love, actually.




The light was leaving In the west it was blue The children's laughter sang And skipping just like the stones they threw The voices echoed across the way It's getting late

It was just another night With the sun set And the moon rise not so far behind To give us just enough light To lay down underneath the stars Listen to papas translations Of the stories across the sky We drew our own constellations

The west winds often last too long The wind may calm down Nothing ever feels the same Sheltered under the Kamani tree Waiting for the passing rain Clouds keep moving to uncover the scene Stars above are chasing the day away To find the stories that we sometimes need Listen close enough All else fades Fades away

It was just another night With the sun set And the moon rise not so far behind To give us just enough light To lay down underneath the stars Listen to all the translations Of the stories across the sky We drew our own constellations


xxx

"constellations" x jack johnson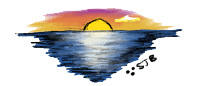 This layout has been made completely by Sarahjane Bernhisel, aka Eklutna. The art on this page is drawn and colored by Sarahjane, 2005.

> profile
Monday, October 17th, 2005
---
8:13 pm

eklutna
People are people. No matter their sex, age, race, appearance, class, faith, sexuality, or abilities.

In the past four days, I have grown more than I have in years.

I have come face to face with my oppressors--standing for what I have been submitted to in my life as a woman.

I have been segregated--and again stood with my brothers and sisters of all different colors. Beautiful, different colors, might I add.

I have had realization on just how priveledged I am, not only by my physical features, but the things around me. I live in Utah, and being LDS, I have very few things to worry about. I'm caucasion and/or European American--the "Majority". I'm healthy, I have all my limbs and senses, I'm straight, I'm "upper class", and I have it rather good--and yet I am no better than the next. However, I am submitted to ageism and sexism in my daily life. And that's all. There are people out there, who are submitted to much worse. And for that I am grateful. And you should be too.

I have cried more these past four days than I have since last September. I cried when I saw the look of shock upon the men's faces as we, as women, stood up together in silence, acknowledging the fact we go through harrassment in our daily lives. I also cried when the men stood up about their insecurities. To me, they were the most handsome and brave group of men I have ever seen in my entire life.

I cried as I watched a silent video of the road where a man, James Byrd Jr. was chained and dragged behind a truck at 55 mph stark naked, where he was taken for three miles until he was decapitated by having hit a drain pipe. They continued to drag his corpse. His only crime--being black. His murderers, three members of the KKK, were found guilty. However, on the day of the trial, KKK members wished to protest--the Grand Wizard himself actually came and urinated on and decimated James Byrd's grave. The people who lived in Byrd's hometown of Jasper, Texas protested them. Then, before warfare broke out, Byrd's own daughter stood up. She said if no one stood up for them, who was going to stand up for her? Both sides protested the other. It was peaceful.

I cried last night as the counselors and advisors stood around us, each carrying a candle, and telling true stories of those majorly oppressed in America and the world. The African Americans. The Asian Americans. The Polynesians of Hawai'i. The Mormons. The Muslims. The Native Americans. The Latinos. The Homosexuals. The Jews. The Refugees.

I also cried this morning as I moved from my seat when so few had. I cried when I didn't know what to say. I cried when I saw Scott and Rahz cry. I cried when I saw Rachel cry.

I cried this afternoon when I held hands with everyone at my camp to say our silent goodbyes. I got so close to so many. To Kadee. To Rachel. To Sue Sue and Gi Gi. To Mitch. To Josh. To Kimmy. To Tanji. To Anj. To Rahz. To Scott. To Saundra. To Dave. To Sione. To Dallin. To Jordan. To Aaron. To Courteny. To Selena. To Jace. To Spence. To Osh. To Alex. To Derek. To Bridger. And I could go on forever. I honestly think I could name those seventy something people, and tell you something about each of them. That's more than I can say for some of the people I have known for years.

And yet--I think I smiled more often than I have for a while as well. And I'm a smilie person. I smiled as I locked eyes with each of my peers. So happy I got to know each of them. I smiled and laughed at culture night, when Derek, Rachel, Selena, and another Scott, representing LGBT (Lesbian Gay Bi-sexual Transexual) got up and sang "I'm siiiining in the raaaaain--BOW! What a glorious feeling--I'm happy and GAY!" and continuing to sing and dance to a variety of songs as each culture passed. I smiled when Anj pulled me aside and asked if I would be willing to do an internship for NCCJ. I had gone above and beyond what anyone could have hoped. I smiled when Dallin and Jordan yelled, "ANYTOWN SCRAMBLE!" at breakfast, where the people who had not moved, moved at last. I smiled as I was able to joke with Aaron about him and Elliot shaving their legs for cross country. I giggled when another Alex got up and was a smart aleck, using big words with each sentence. I smiled as I carried on a deep conversation with a girl who is deaf--and happy. I smiled as I got up at culture night, linking hands with Jordan and circling the audience and declaring, "I too am LDS. I also include art in my everyday life," upon where Josh got up and held my hand. I smiled when I truly discovered what my culture is.

I encourage all of you to go find out about NCCJ, and what you can do to spread the word of equality--and to never settle for tolerance.
Sunday, October 9th, 2005
---
12:05 am

eklutna

My LiveJournal Trick-or-Treat Haul
eklutna goes trick-or-treating, dressed up as Cinderella.
anna_bananas gives you 2 teal grapefruit-flavoured gummy worms.
celli3 gives you 1 white lime-flavoured nuggets.
cirot tricks you! You lose 1 pieces of candy!
clonedfreak tricks you! You get a used tissue.
creena gives you 17 light yellow raspberry-flavoured gumdrops.
flakter tricks you! You lose 16 pieces of candy!
kerd2006 gives you 3 light yellow raspberry-flavoured gumdrops.
mikilana gives you 17 light blue raspberry-flavoured pieces of taffy.
otofish tricks you! You get a wet rag.
thenimmy tricks you! You lose 11 pieces of candy!
eklutna ends up with 12 pieces of candy, a used tissue, and a wet rag.
Another fun meme brought to you by rfreebern.



I went to Mary's and it was a party. Harhahr.
Saturday, October 8th, 2005
---
12:52 pm

eklutna
I saw Death Cab for Cutie last night.

And all I can say is that it was the best concert I have ever been to.

The opening band, Youth Group, were rather good.

As well, I got exactly where I wanted to be. Far right, against railing right by speakers. And there were only like three people smoking and they were security. So that wasn't bad at all.

It took Allison about half-way through Youth Group to get there, and she was too scared to elbow her way and tap on people's shoulders to get up to where I was. But finally she did and made it through so I wasn't by myself. But I was next to really nice people. So that was cool.

They played all my favorite songs. Except for "A Lack of Color" but I forgave them because they played "I will follow you into the dark".

I got 3490830439843094 pictures on my phone. I need to figure out how to get them on my computer or get prints or sommmething. I also got two recordings: One for "The sound of settling" and the other "I will follow you into the dark".

LIRRRRL. My grandma just called and was like,
"So--do you know if you teenagers use the computer too much?"
Me: "um...It depends?"
Her: "So do you guys talk to your friends and such things?"
Me: "Oh, yeah! There's a thing where you type in the words and then it sends it to your friends..And it's free! It's a lot of fun."
Her: "Oh, that's nice. But you don't talk about getting high," she starts acting uncomfortable, "on drugs or anything like that?"
Me: -laughs-, "Grandma, no! Never!"
Her: "Oh, okay."

Hahahaha. That did amuse me greatly. Though that does kind of disturb me that she doesn't know me well enough to think that I would ever do drugs. But even if I did, she'd be a bit of a hipocrite because she's addicted to her Ritalin and her pain pills and her sleeping pills. (:

current mood: enthralled
Tuesday, October 4th, 2005
---
7:23 pm

eklutna
I know what I'm going to be for Halloween. I mean, it worked so well for H.A.W. committee (by the way, I made that.) that I have to pull it off again for Halloween. It's too good to waste.

Ah, yes. Cinderella. It shall be grand. I'll improve on it a bit. But it shall be basically the same.

Green skirt, peasant top, white apron, one flip flop, one sparkly flat, black wrap around middle, green headscarf, duster..ah yes. I can't wait. (:
Sunday, October 2nd, 2005
---
9:01 pm
- there's no comfort in a waiting room

eklutna
I'm feeling an overwhelming sense of love for everyone and everything. Words cannot give what I feel justice.

General Conference's final two sessions today. Gordon B. Hinckley is pretty much the cutest, sweetest, funniest old man ever. (:

Tucker came by today and gave me Death Cab For Cutie's Plans. And he got his braces off. but the CD is amazing and I want Elliot to learn another one of the songs. "I will follow you into the dark" is so pretty. Another song to add to my list of favorites. I really like "Marching bands of Manhattan" too. And "What Sarah Said".

I love all my family. I realized just how much I love my grandparents today. And I found out just how much I really miss my grandfather, who passed away about four years ago. And how nice it is to have a grandmother who truly loves me.

I love my friends. And I know that there are some confrontations between certain people. But that's growing up. We all need time to learn and grow. In the end, we're all immature teenagers. I think we'll only realize how much we've grown when we look back at this and see how needless this all was. People wonder how I don't make enemies, how I'm always happy with myself. Like there's something about me. It's because I don't hold grudges, and various other reasons. It's because I want to be this way. And I have nothing against people who do, but it causes far less hurt and strife and contention to just forgive. Forgetting, we should never do. But always forgive. Do you honestly think that I am mad at the surgeon who changed my life forever? Absolutely not. But will I ever forget and be operated on him again? I think not. But what I think is, if someone does one thing wrong, we should not judge it repeatedly, spreading the infection and letting it fester, until new wounds are found from the bacteria of hate that have spread.

So in this, I will stay nuetral. It's just another teenage drama. One worthy of Laguna Beach and MTV. But time mends everything. I just think it's silly to end one of the strongest friendships I have seen in my entire life. Mary, Emilie, you two need each other. I think you'll both see in time how much you two really do complete each other. And in time, I'm sure you'll see that too.

current mood: a funny thing, love is.
Saturday, October 1st, 2005
---
9:20 pm

eklutna
Lalalalal, General Conference today and tomoooooooooorrow.

Thursday I took a nap at 5:30 PM. I woke up at 2:30 AM. I brushed my teeth then went back to sleep. Yeah. That was sweet. There was no school on Friday. I went to the Highland/Olympus game. We won. Then I went bowling at 10:00 with Danny, Andrew, Zach, Haley, and Barbra. That was sweet. Andrew beat me with a granny roll. I succcckkkk at bowling. Yeah. But getting to the Union building was an adventure. I was with Zach (who was driving) and Danny and we were lost and it was a party. I texted South last night and we talked and it made me happy. (:

Yeah. So I went shopping with Allison today for fishnets for the Beta party tonight. that was fun. I love how close we are now. ♥

current mood: crazy